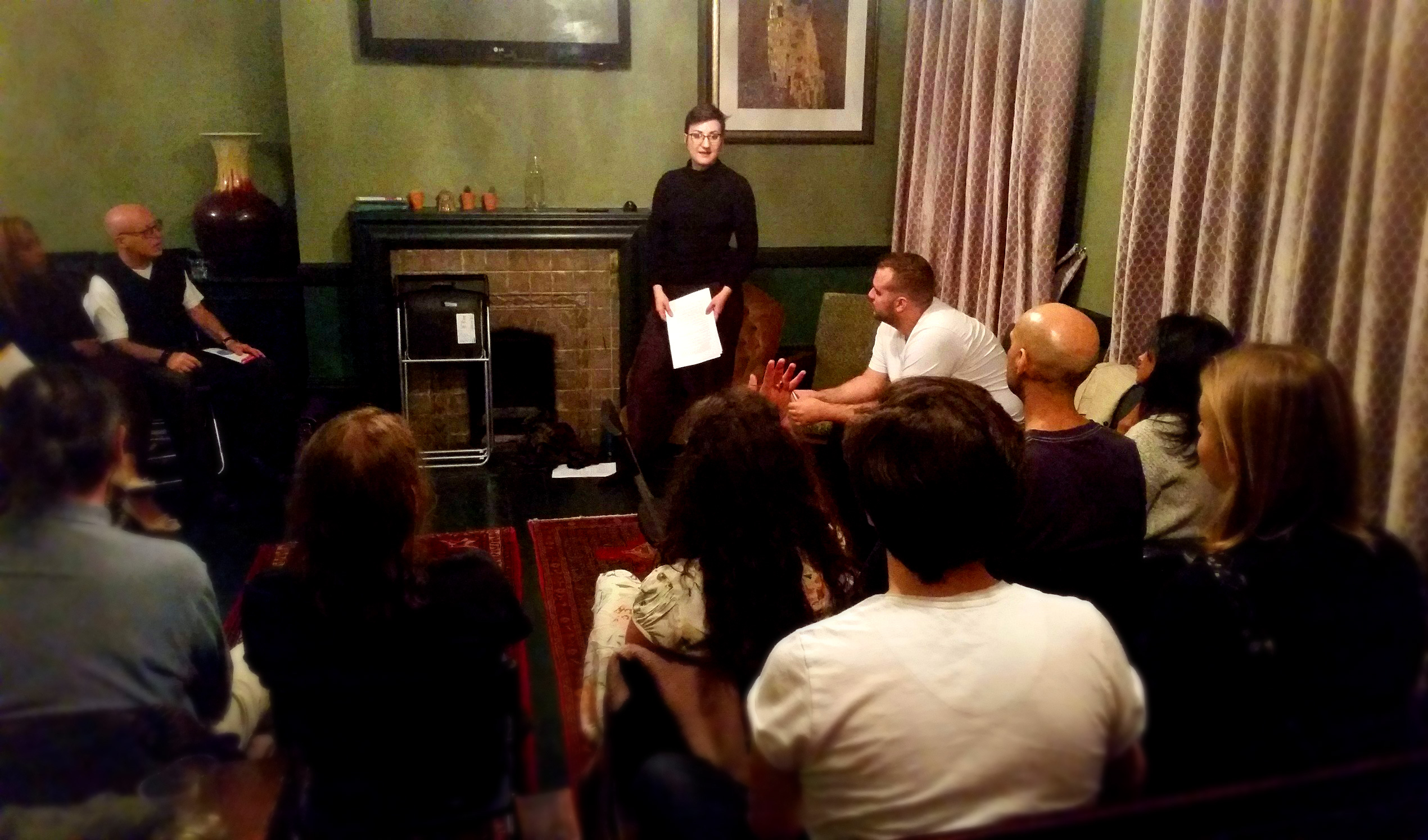 We are delighted to announce that next week Felix and Blake will once again be facilitating a consent workshop in London. This is another opportunity to participate in the sold-out workshop held in October, which is being run again due to popular demand.
Here's what attendees from the previous workshop had to say about it:
"10/10! The discussion was more interesting and experiential than I imagined."
"I loved the themes, and individual and group sharing. Helped me to tune into what my body really wanted and what my workshop partner really wanted."
"Thank you for an amazing workshop. It allowed me to confront some things within me that actually quite shocked me. Was a big step forward." 
"Highly engaging!"
The workshop is called Getting and Giving What We Want, and will take place at the Apple Tree in Farringdon on Tuesday 29th Jan, starting at 7pm.
Have you ever said yes when you meant no, or no when you meant yes? This workshop will help you figure out what you want – and how to ask for it. We will explore consent, boundaries, and ways to sensitively communicate with other people to create the best experiences possible.
This is a three-hour experiential workshop including discussion, partner work and teaching. A traffic light game offers the chance to exchange consensual touch, in which you will be invited to listen to your body to discover your "yes", "maybe" and "no", and communicate with your partner. Other exercises provide opportunities to practice stepping out of people-pleasing roles, and into a powerful relationship with our own consent. Learn how to negotiate for what you want, set boundaries, and end unwanted interactions in ways that are graceful and feel good.
The lessons we can learn from physical touch generate a valuable communication toolbox which is relevant to all the ways we relate. Using these tools can help us protect our boundaries and realise our desires – in sex, love and throughout our whole lives.
Blake says, "Giving this workshop is so rewarding for me. Each time I learn something new from participants, and deepen my understanding of the complexities of negotiation and consent – and why so many of us find setting boundaries, and asking for what we want, so difficult."
If you're wondering what one of these workshops is like to attend, read this blogpost by an attendee of the previous workshop:
"A fun and interesting experience. Blake and Felix effortlessly facilitated a comfortable environment that promoted closeness, touch and communication, whilst providing skills that could be translated for use in sexual and intimate situations."
As last time, we are proud to sponsor this event to enable tickets to be available for just £10 each. We also have 5 spaces on request for people who cannot afford to pay, so that there won't be people excluded for lack of funds. Please contact Blake (hello@pandorablake.com) ASAP if you wish to request one of these spaces.
The last event sold out, so if you want to level up your communication and consent skills, don't leave it too late:purchase your tickets from Eventbrite now!